Rogue Outcast 2 Beam
300W 8000K IP65 moving head
IP Rating: IP65
Output: 201,931 lux @ 15m
Weight: 20.5 kg
Beam Angle: 0.8°
Source: 300W lamp
Effects Wheelhouse: 14 Colors, 17 Static Gobos, 2x layerable Prisms, Frost
---
Rogue Outcast 2 Beam projects intensely bright and tight beams from a lightweight IP65 moving head designed to harness the power of its 300W 8000K lamp to slice through atmospherics and outshine any other effect. Aerial looks are sharp and multifaceted with split colors, stunning gobos, layerable rotating prisms and precision focus. Apply frost for even light distribution. Reduce maintenance with a durable alloy body built to withstand the elements, inside or out.
AT A GLANCE
Fully featured, IP65 rated, high powered Beam fixture with an Ushio 300 W, 8,000 hour life expectancy lamp, 1 gobo wheel, 2 layerable prisms, precision focus, and lightweight aluminum/magnesium housing
Individually controllable and layerable 5 facet linear and 8 facet round prisms for maximizing visual impact
Frost for even light distribution
Tight 0.8° narrow beam angle for focused air effects and no field spill
17 static gobos for massive visual effect
DMX and RDM protocol control
True 1 compatible power input
Easy to read OLED display with simple, effective menu options
Simple and complex DMX channel profiles for programming versatility
USB-C port for uploading software
SPECIFICATIONS
OPTICAL
Light Source: 300W NSL Ushio lamp, 8000 K (color temp), 8,000 hours life expectancy
Color Temperature (at full): 7353 K
Front lens diameter: 160 mm
CRI: 75.5
Beam Angle: 0.8°
Field Angle: 1.6°
Cutoff Angle: 2°
Lumens – Output: 29,130
Illuminance (total) : 204,855 lux @ 15 m
DYNAMIC EFFECTS
Pan and Tilt: 540°/260°
Pan and Tilt Ranges: 540°, 360°, 180° pan/260°, 180°, 90° tilt
Colors: 14 + white, split colors, continuous scroll at variable speeds
Gobos: 17 + open (17 metal), 17 static, continuous scroll at variable speeds; size: 106 mm (outside), 6 mm (image), 0.6 – 0.8 mm (max. thickness)
Dimmer: Electronic
Shutter/Strobe: Motorized
Focus: Motorized
Frost: Motorized
Prism: 5 Facets, motorized, rotating
Prism: 8 Facets, motorized, rotating
Move-in-Black: Yes
CONSTRUCTION / PHYSICAL
Dimensions: 14.41 x 9.61 x 22.6 in (366 x 244 x 574 mm)
Weight: 45.19 lb (20.5 kg)
Exterior Color: Black
Housing Material: Aluminum/Magnesium diecast
CONNECTIONS
Power Connection: Edison plug to Seetronic Powerkon IP65
Power Input: Seetronic Powerkon IP65
Data Connectors: 5-pin IP rated
Cable Length (power): 5 ft (1.5 m)
CONTROL
Control Protocol: DMX, RDM
DMX Channels: 16 or 18
Modes/Personalities: 2 personalities (16, 18)
ELECTRICAL
Input Voltage: 100 to 240 VAC, 50/60 Hz (auto-ranging)
Power and Current: 413 W, 3.51 A @ 120 V, 60 Hz
Power and Current: 403 W, 2.01 A @ 208 V, 60 Hz
Power and Current: 404 W, 1.82 A @ 230 V, 50 Hz
CERTIFICATIONS / QUALIFICATIONS
CE, MET, UKCA
IP Rating: IP65, temporary outdoor/ wet, with pressure equalizing M12 GORE valve
Temperature (Ambient): -14 °F to 113 °F (-10 °C to 45 °C)
Maximum Exterior Surface Temperature (Tc): 80° C / 176° F
Maximum Ambient Temperature (ta): 45° C / 113° F
WHAT'S INCLUDED
Rogue Outcast 2 Beam
Seetronic Powerkon IP65 power cord
(2) Omega brackets with mounting hardware
OPTIONAL ACCESSORIES
Clamps
IP65 5 pin DMX Cables
IP65 PowerKon Extension cables
Flight Case
DOWNLOADS
Rogue Outcast 2 Beam Photometrics Report
Rogue Outcast 2 Beam - Quick Reference Guide
Rogue Outcast 2 Beam - DMX Chart
Download ChamSys Personalities File
RELATED PRODUCTS
NEW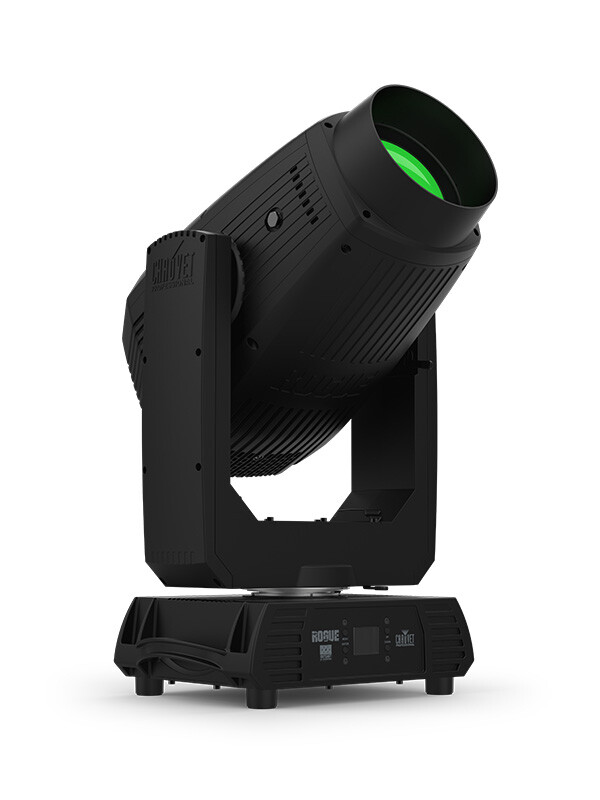 NEW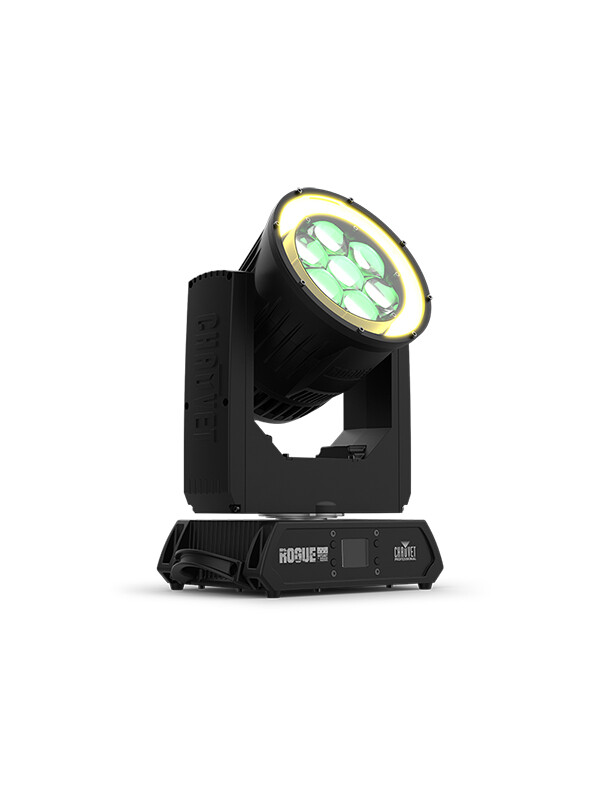 NEW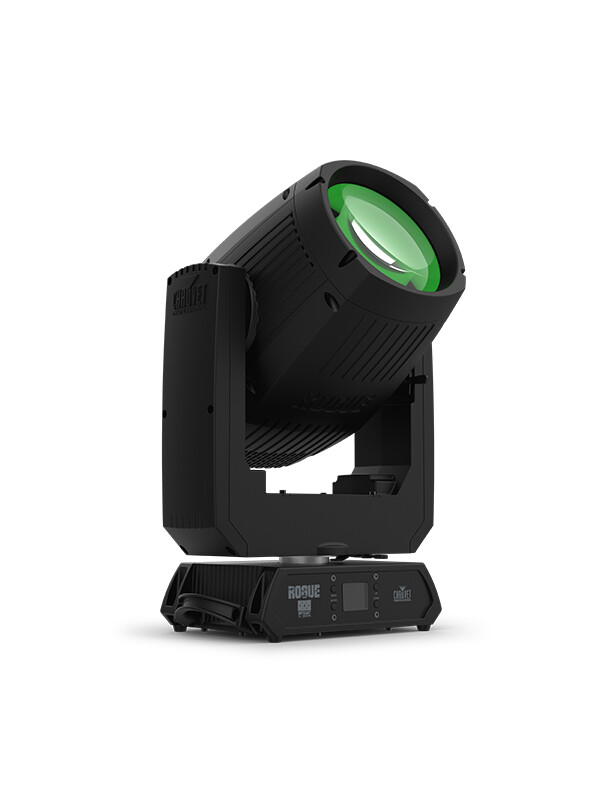 NEW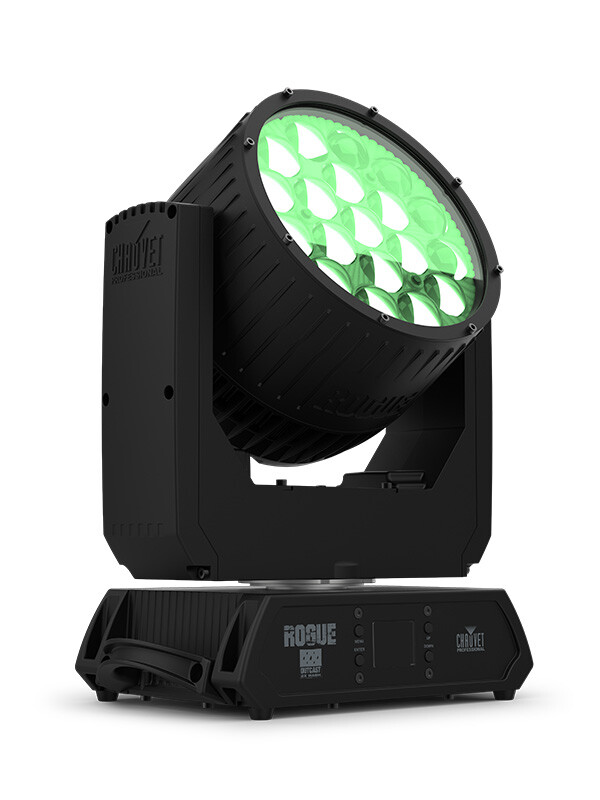 NEW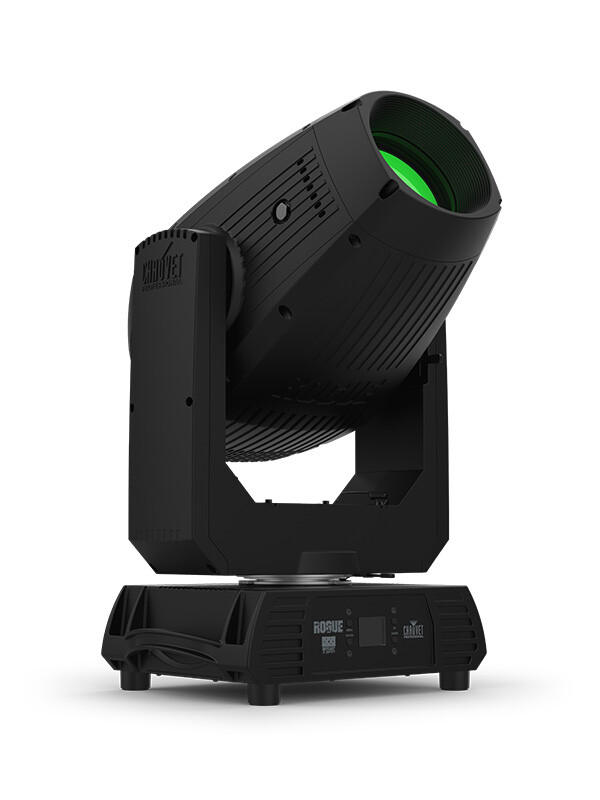 Audion d.o.o. je ovlašteni zastupnik za brand Chauvet DJ i Chauvet Professional za Hrvatsku. Za sva pitanja obratite nam se putem kontakt obrasca na linku.
Kontaktirajte nas
Za preuzimanje Chauvet Professional uputstva za uporabu i raznih kataloga kliknite ovdje!