COLORado 1 Quad is an excellent indoor/outdoor robust wash light with 14 5 W RGBW LEDs that deliver big power from a compact, yet solid IP65 housing. A 13° beam angle gives you ample control over the beam and selectable dimming curves facilitate the integration of the fixtures into existing rigs. Center pixel control provides even more dynamic effects with full 16-bit dimming. And outdoor rated power and data connectors allow for easy connections without propriety cabling.
Beam Angle: 13°
Field Angle: 26°
Lumens: 1,633
Illuminance (total): 1510 lux @ 5 m
DYNAMIC EFFECTS
Dimmer: Electronic
Shutter/Strobe: Electronic
Strobe Rate: 0 to 14 Hz
Standalone Color Mixing: Yes
Color Temperature Presets: Yes
Dim Modes: 5
Dim Curves: 4
Built-in Automated Programs: Yes
Customizable Programs: Yes
Recall Custom Programs: Yes
CONSTRUCTION / PHYSICAL
Dimensions: 11.96 x 9.96 x 7.95 in (304 x 246 x 202mm)
Weight: 9.8 lb (4.5 kg)
Exterior Color: Black
Housing Material: Aluminum die-cast
Accessory Holder/Gel Frame Size: 7.5 in (191 mm)
CONNECTIONS
Power Connection: Edison (Local) plug to Seetronic Powerkon IP65
Power Input: Seetronic Powerkon IP65
Power Output: Seetronic Powerkon IP65
Data Connectors: 5-pin IP65 XLR
Cable Length (power): 5 ft (1.5 m)
CONTROL
Control Protocol:DMX, RDM
DMX Channels: 4, 5, 6, 7, 9, 10, 13 or 15
Modes/Personalities (RGB): 3 personalities (TOUR, TR16, AR1.D)
Modes/personalities (RGBW): 6 personalities (ARC.2, AR2.D, AR2.S, SSP, 16Bit, 8Bit)
ELECTRICAL
Input Voltage: 100 to 240 VAC, 50/60 Hz (auto-ranging)
Power Linking: 15 units @ 120 V; 25 units @ 208 V; 27 units @ 230 V
Power and Current: 109 W, 0.892 A @ 120 V, 60 Hz
Power and Current: 110 W, 0.529 A @ 208 V, 60 Hz
Power and Current: 112 W, 0.492 A @ 230 V, 50 Hz
CERTIFICATIONS / QUALIFICATIONS
CE, MET
IP Rating: IP65, outdoor/wet, with pressure equalizing M12 GORE valve
Temperature (Ambient): -4 °F to 113 °F (-20 °C to 45 °C)
WHAT'S INCLUDED
COLORado 1 Quad
Seetronic Powerkon IP65 power cord
Gel frame holder (7.5 in/191 mm accessories)
OPTIONAL ACCESSORIES
RELATED PRODUCTS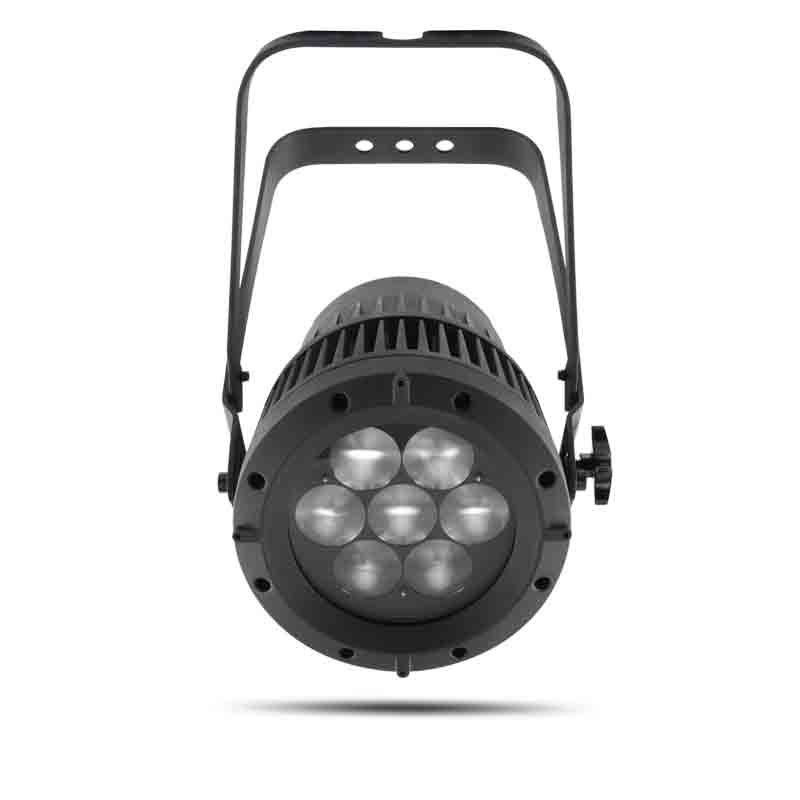 Za preuzimanje Chauvet Professional uputstva za uporabu i raznih kataloga kliknite ovdje!